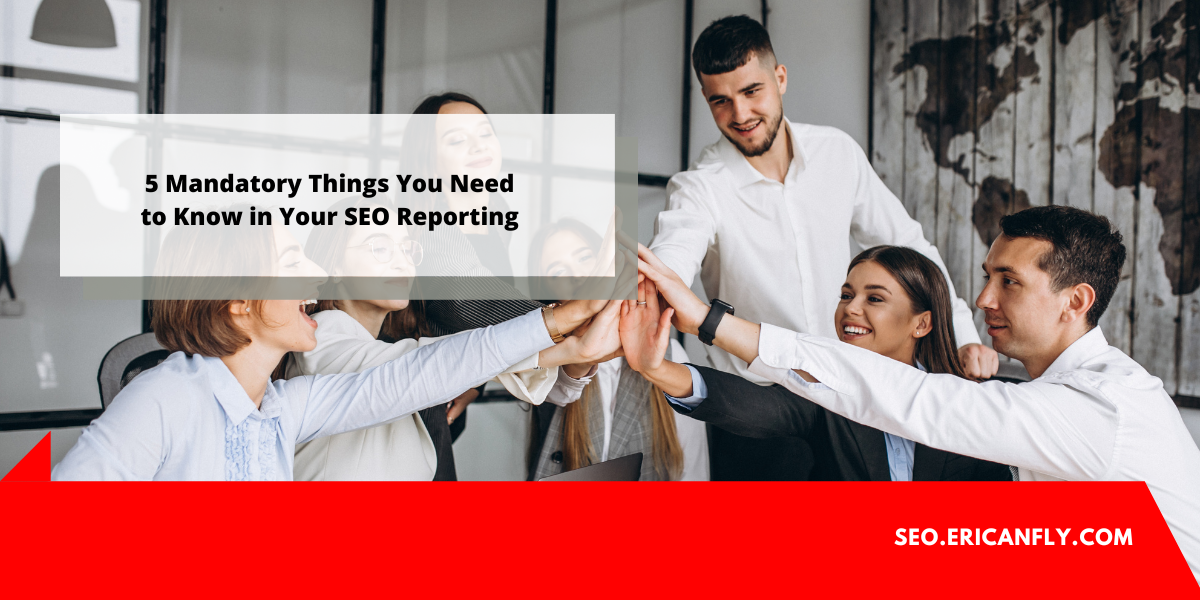 01 Nov

5 Mandatory Things You Need to Know in Your SEO Reporting

What is SEO Reporting?

Reporting SEO is part of your evaluation of the SEO steps that have been taken. SEO Report can be defined as an overview of the performance of a website search engine such as Google. Because good SEO is always based on planning, the SEO Report becomes an analysis of the planning and results of the work process.

SEO Reports are actually more commonly made by SEO expert services to their clients. However, this does not rule out the possibility to be done by companies that have special teams or resources that handle SEO.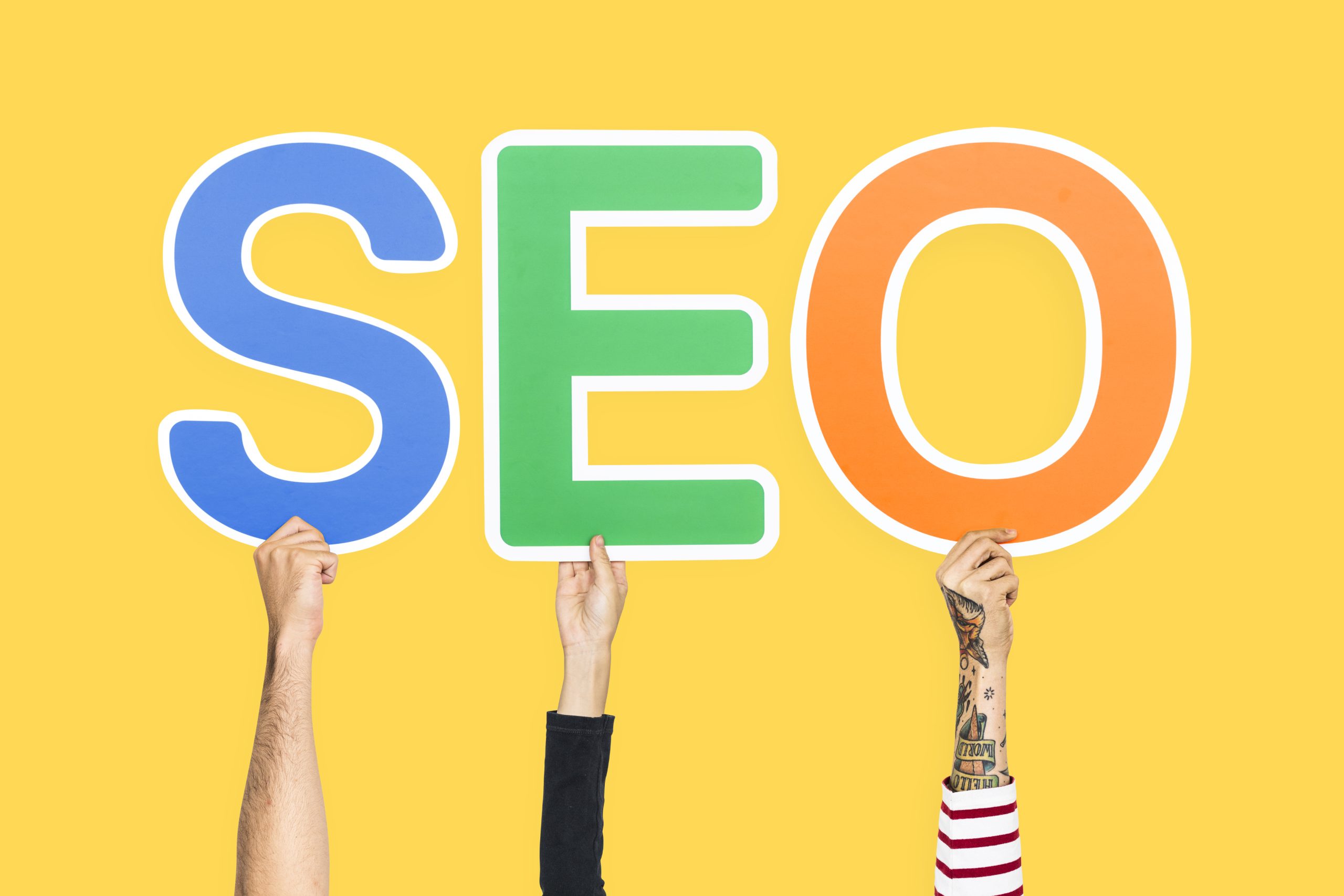 How to Report Good SEO?
There are two main goals of SEO reporting: to guide your work as an SEO designer (and possibly a web designer at the same time) and provide clear information to the client and the team or supervisor concerned.
To make a good report, you need to be able to provide the following three things to clients and related parties who need this report.
Progress
SEO is not only complex, it is also expensive. Therefore, every party who really understands the importance of this effort is willing to spend a large amount to boost business, either by hiring external SEO professionals or making them in-house.
It is natural that business owners then expect good returns on the costs and investments made. But considering SEO is not something that happens overnight (especially if you immediately expect rankings to break through the top from zero in a short time like one week to one month), you don't need to feel burdened.
At least, show the progress or progress that has been made. List what has been done and what has changed in that time since you optimized the website.
Insight
You should also be able to provide information according to the knowledge you have about what things can be applied. This is particularly relevant (and highlights) the following issues which areas can be worked on in the coming period.
Recommendation
SEO report readers usually will not explore the data one by one and just want to know the current condition and what to do next. You can provide recommendations in the SEO report that is made about what the party needs and can do to achieve the goal.
Things That Must Be in SEO Reporting
The components of SEO are many. Of the many things, in general, these five things you should know and apply.
SEO Health
This is an overview of how well the SEO has performed. Therefore, the parameters are quite a lot.
You can start with the following structure of the web response. If the web is too heavy, then the loading process will take longer and make visitors just leave a high bounce rate. Don't forget to check whether the web is mobile-friendly enough to increase visitor convenience.
In addition, you can evaluate other components such as SEO On Page, redirects, to all things related to indexing. Use a variety of quality tools (some of which are free) to audit each parameter you wish to test.
Backlink Health
Backlink is a term to name a link or links that point to a website. Backlinks are widely used for optimization purposes so that the website is more popular in the eyes of search engines and as a reference to facilitate and convince visitors when looking for information in the content.
You need to check the health of web backlinks. This is also intended to minimize the risk of being hit by a Google Penalty which can make web rankings drop drastically thereby reducing the traffic that occurs. If the backlink is planted or leads to a suspicious website in the eyes of search engines, then the website is at risk of being penalized.
In addition, you can also check the backlinks that point to your site. Just as in the conditions described earlier, the quality of the web that provides backlinks to your website will also have an effect. The more quality backlinks that point to your site, the higher the search ranking in the SERP will be.
Ranking Progress
SEO aims to increase the ranking of a website in the SERP. Therefore, this is arguably the most important part to know in an SEO report.
Reporting SEO should be able to show progress on the rankings that have been achieved after implementing optimization efforts. This will also be a benchmark and guideline for the SEO Master to perform optimally the given task.
In addition, ranking progress is also intended to monitor ranking changes when there is a potential decline. The ups and downs of rankings shouldn't be a burden given the intense competition—especially if a website is relatively new to the SEO concept.
Organic Traffic Progress
Traffic can come from anywhere. Through SEO tools, you can monitor where your web traffic is coming from.
Organic traffic itself is traffic that occurs when visitors who come to a website are based on searches they do manually themselves. For example, visitors who visited Toffeedev's website previously typed directly 'Toffeedev' into a search engine instead of clicking on links on other websites or typing in relevant keywords.
This type of traffic is in line with progress on brand awareness about a product or business. The stronger the brand awareness created in the community, the greater the opportunity for increased web traffic.
Sales / Leads
SEO is just a method that is implemented as part of marketing through digital media. In the end, the purpose of marketing methods is to generate sales, aka sales. In other words, the implementation of SEO is aimed at increasing sales.
While SEO isn't the only factor influencing a person's buying behavior, the percentage of persuasion it generates is quite large. Therefore, the better the SEO is applied, ideally, the more sales will occur.
Include in the SEO Report sales data that has occurred since the implementation of SEO and compare it with previous conditions. You can also make a ratio of how many sales are created by applying each SEO technique.
For more information about seo consultant malaysia, please visit  https://seo.ericanfly.com/