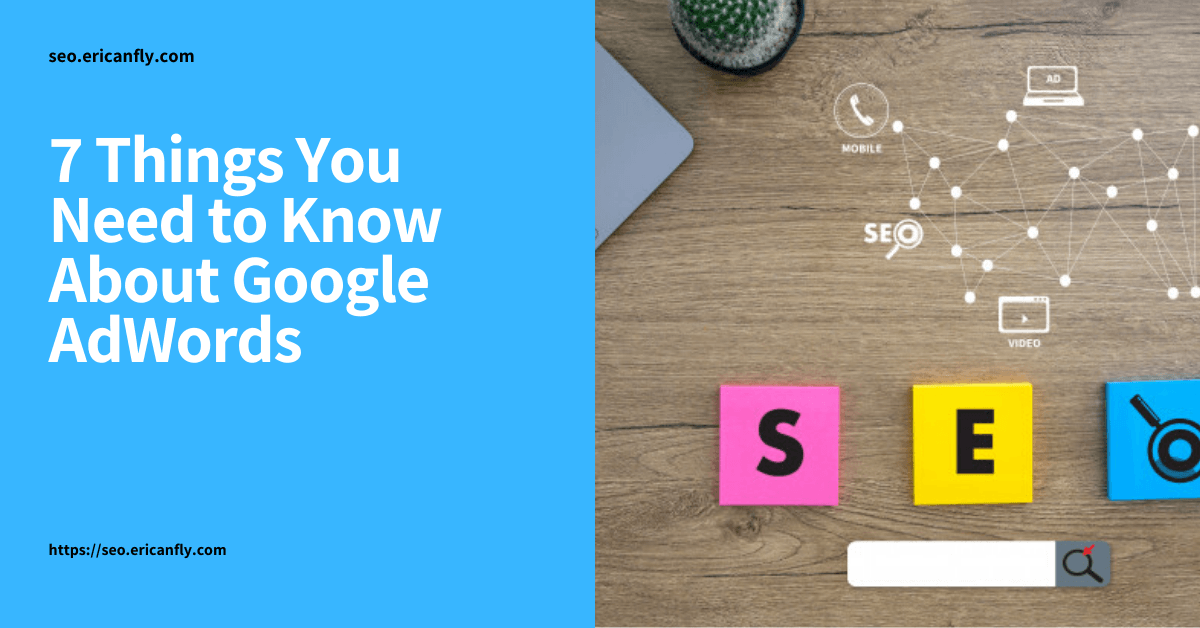 27 Feb

7 Things You Need to Know About Google AdWords

Google Ads or Google Adwords is Google's largest advertising platform. Google AdWords is a new advertising marketing strategy that uses Google's search engine as an advertising target, people commonly refer to it as Search Engine Marketing.

For a businessman to advertise is certainly one of the important things to introduce the products / services they have. Now, with Google AdWords this opportunity to advertise even greater, why? Because we all know that Google is the biggest search engine at the moment. That is why Google has become a fertile field for advertising for advertisers.

Let's see what is interesting about advertising on Google AdWords:

(1) Easy budget prediction

Google AdWords costs are calculated based on the number of clicks made by Google users to these ads. In addition, Google also provides various statistics that make it easy for advertisers to predict the required budget

(2) Broad advertising reach

Google AdWords helps middle and lower middle class entrepreneurs who want to expand their business ventures to a wider or international market share. Abroad, there are already many companies that use and advertise their products through Google AdWords. Because the majority of people use the internet there is quite high, so digital marketing media is very effective.

(3) Choice of ad types and sizes varies

Google AdWords provides an option for advertisers to create ads, there are types of ads that can be used, namely text and images. Google text ads are usually also not too long, only consisting of one line and two lines. While image ads can use static images or animated images (gif / flash) with various sizes.

(4) Relevant and targeted advertising

Ad makers can determine their own keywords according to what you want. Google AdWords will automatically determine the subject of the page and display relevant ads based on advertisements that match the keywords that have been created.

(5) Determine your own advertising offer

Bids (bidding) can range from hundreds of silver to tens of thousands depending on the keywords chosen and must match the advertised product. Another factor is the CTR, or the rate at which people click on the advertiser's website. Usually, the top five order sites that display on the Adwords screen on the first page of search are the most popular advertiser sites that have a high Quality Score.

(6) Connect with the entire Google partner network

When placing advertisements on Google AdWords we can automatically choose to display ads throughout Google's partner network, one of which is Youtube.

(7) Easy and fast to show

Almost all advertisers on Google AdWords can create ads related to their products and install them easily and quickly. With the ease and speed of Google AdWords, it is hoped that advertisements can be seen by potential customers.

For more details seeking help for Google Ads? Ericanfly is ready to help you. Please visit https://seo.ericanfly.com/ or call 012-6963011 for FREE Google Ads Consultation.