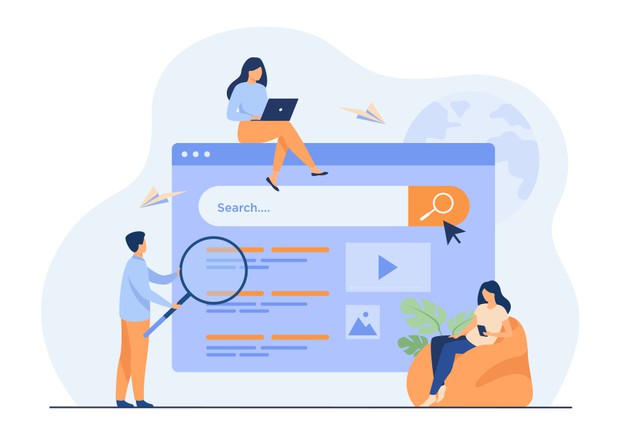 15 Jan

How To Rank Your New Website On Google in 2021

So, you've introduced a new website, and you know that Google will carry you a steady flow of organic (free) traffic. But how do you place your brand-new website on Google?! Where is it to get started?! Let's answer the puzzle!

I'm going to show you how to rank your latest website easily so that people can find you on Google (over your competitors) and you can start making those sales! Ranking a latest website is a long-term tactic – it takes a while to get results, but it gets you good quality organic (free) traffic for years to come.   Don't be intimidated by the initial long wait, with the right SEO strategies the site will finally start ranking and step up in Google's search results.

1) Use of Keywords

Keywords are the foundation for which search engines rank the website. What is typically the problem for new website innovations is that the content is produced without an emphasis on keywords and, as a result, it does not rank with the right keywords.

It's crucial that you don't overuse the same keyword over and over. If you do this, which is referred to as keyword stuffing, it will result in a deduction from a search engine like Google, which ensures that you will not rank with the keyword you choose to use. Instead, do a lot of latent semantic keyword indexing, or LSI keywords that are ultimately related to the main theme of your SEO or product keyword that you are attempting to rank.

2) Content

Once you have figured out the best keywords to use in your content, you can then look at structuring your content for conversions and better ranking. 

If you have Google Analytics installed on your website you can analyse how people react to your content. Are people staying on your site? Are they proceeding through your funnels? Or are visitors simply bouncing off your site and back to Google again? Google analyses all these events and compares them to the other listings on the SERPs.

Your content quality is an essential element for better search engine results. Try to write content in a positive tone, highlight the problems your target market has and outline a solution to help them.

3) Unique Optimised Metadata

Adding unique metadata throughout your website is critical for top rankings. Meta titles are the headlines that appear on the SERPs. You must use your keywords in your meta titles in order to rank. Titles should be impactful, so that people actually click to your site.

While many argue that meta descriptions do not impact Google positions, however this is not true as they affect SEO indirectly. Meta descriptions do impact click through rates and CTR's impact first page rankings.

4) Free Your Website Of Blocking Factors

A common problem for websites not to rank initially can be down to the Robots.txt file blocking crawling of search engine crawlers from the site. This can be caused by incompetence or web developers simply forgetting to remove it after a website goes live.

It is critical to assess whether or not the Robots.txt file is configured to allow proper crawling of the website. The Google Search Console has a Robots.txt tester. If you are unsure if your website is blocking crawlers, try that free tool. There are also other blocking factors including Flash and frame code that are not search engine friendly elements. If these elements are on your site, you certainly should remove them.

5) Optimise Page Speed 

Page speed is a really important element for ranking a new website. If your site loads really quickly on mobile, it will help to rank your website well. Page speed is essential for user experience and helps to improve conversions.

Some of the main causes of slow websites include the following:
Website images are not compressed

Your website is not leveraging the browser cache

Javascript is not minified
Conclusion
Track your traffic with Google Analytics to keep an eye on your success and calculate your results.   And if you need support rating your latest website, please leave a message below or reach out and see what we can do for you.