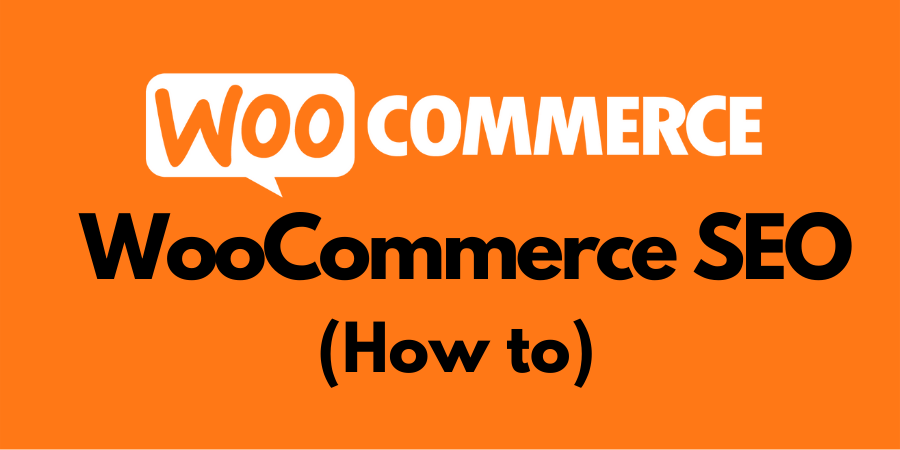 09 Jan

How to use seo on WooCommerce?

When it comes to driving more traffic to your WooCommerce site, there are a number of options available to you. You have sponsored traffic, are expanding your social media networks, and are doing other things.

However, one type of traffic can be both high-quality and long-lasting. If you haven't guessed before, we're talking about search engine traffic.

It will take some effort to rank your WooCommerce store in search engines. However, because SEO traffic is long-term, you will reap the rewards for years to come.

We've compiled a list of our top ten recommendations for improving your WooCommerce store's search engine rankings.

1. Improve Your Image Quality
Of course, high-quality photographs of your items are required. Having high-quality photos, on the other hand, is insufficient.

If you don't correctly optimize your photographs, they might be doing you a disservice. Large photos, even if they are of excellent quality, can have a significant influence on the loading performance of your website. The slower your site loads, the worse its ranking in search engines.

Image optimization is a two-step process:

Reduce the total file size of the photograph without sacrificing quality. Using a plugin such as WP Smush will suffice.
Improve the visibility of your photographs by optimizing them for specific keywords. This involves adjusting the filename, title, and alt description of your image to represent your chosen phrase while being loyal to the image.

2. Improve the Structure of Your URLs
Is your existing URL structure lengthy and perplexing? Having lengthy URLs with complicated characters might come viewed as spammy.

Part of this involves altering your permalinks to reflect the most basic arrangement feasible. However, it also implies that your product, category, website pages, and any blog entries have been optimized for a certain keyword.

When in doubt, make sure your URL structure is as clear and straightforward as feasible.

3. Refrain from Using Duplicate Content
Duplicate content on your WooCommerce site might be a ranking nightmare. However, many larger WooCommerce sites make this error again and again.

It might be challenging to come up with innovative and interesting product descriptions for every item in your business, especially if you have hundreds of identical items. However, it is definitely required.

Consider this: your product description can also persuade your visitors to purchase your stuff. Spend time making each of your product descriptions one-of-a-kind.

4. Make use of Rich Snippets
Rich snippets improve the aesthetic of your search engine results, which can assist raise your CTR. This implies that even if your rankings do not change, more people will visit your website.

Rich snippets, in essence, add extra HTML to your pages, giving search engines more information about what your website is about.

There are several sorts of rich snippets available, including some designed expressly for eCommerce sites.

There are some WooCommerce extensions that will add Schema markup to your site, but some other good plugins to consider include the Schema and All In One Schema Rich Snippets plugins.

5. Make Use of an SEO Plugin
If you're serious about improving your SEO, a good on-page optimization plugin will be quite beneficial. WordPress and WooCommerce are both SEO-friendly out of the box. However, if you want to compete, you should do everything you can to enhance your ranks.

There are other plugins available, but Yoast WooCommerce SEO is one of the finest. This is a paid plugin, but it extends on the amazing Yoast SEO plugin by adding WooCommerce-specific functionality.

You will be able to accomplish the following things with this plugin:
Creating high-quality Pinterest-specific photos
Including breadcrumbs to represent the structure of your website
Improving your sitemap for easy crawling by search engines
Extra emphasis keywords per page
6. Select a Reliable Host
Many people believe that WooCommerce will operate with any shared host. This may be true if you simply have a few things to sell and don't receive a lot of traffic.
However, if you're serious about growing your site, or if you have a huge amount of items or visitors, you'll need a WooCommerce-specific server.
By selecting a WooCommerce-focused host, you will have a hosting platform that has been properly optimized for WooCommerce. This will aid in the improvement of your speed and performance, which will benefit both your visitors and your search engine results.
7. Ensure that your store is mobile-friendly.
In Google's opinion, mobile is extremely important.
To begin, your website must pass the Google mobile-friendliness test. If you passed this exam with flying colors, you're off to a wonderful start. However, it is still insufficient.
You should consider increasing your mobile user experience characteristics. Your rankings will increase if you have favorable user experience indicators.
This includes things like building your site first and foremost with mobile consumers in mind. Google just announced that they are launching a mobile-first index. This implies that the performance and user experience of your site's mobile version will have an impact on how other versions of your site rank.
Another option is to incorporate AMP. Although WooCommerce may have certain limitations, it will assist to enhance the performance of your mobile pages. Some plugins, such as the WP AMP and AMP for WordPress plugins, will aid in the integration process.
8. Organize the Structure of Your Website
Many WooCommerce sites are known for having a muddled site structure.
Your website structure is in charge of two things: making it easy for search engine bots to explore your site and increasing user experience.
Essentially, your site structure is concerned with the organizing and presentation of your site's information, including your inventory, in order to make it easily accessible and intuitive.
Here are a few crucial items to remember:
Every page on your website should be within 3-4 clicks of the homepage.
Interlink your content and product pages on a regular basis.
If you have a large number of items, it's a good idea to construct category silos beneath which each product page will live.
Consider streamlining your menu structure as a whole. Large menus with a plethora of drop-down choices might be perplexing.
Finally, you should avoid any broken connections. You may evaluate your broken links by using a plugin such as Broken Link Checker. Alternatively, utilize an internet tool such as the Online Broken Link Checker. If you've recently altered your URL structure or utilized a lot of external links, it's a good idea to verify and fix any broken links on a regular basis.
9. Think about starting a blog.
A blog isn't required for a WooCommerce business, but it might assist your rankings.
Running your WooCommerce store already requires a significant amount of time and effort. However, having a blog allows you to multiply the time you've already invested.
With a regular blog, for example, you give people a reason to return to your site. Furthermore, blog entries may be a terrific strategy to create connections and social shares. The rank juice from these postings may then be passed on to your goods and other sites via internal linking.
Not only that, but a frequent blog may help you enhance your sales process. A blog allows you to develop sales-driven content. Consider a detailed case study, a series of how-to pieces, or product demos. Alternatively, you may use it to announce new product releases.
10. Make your headers and product descriptions more appealing.
A page title will be assigned to each page, article, and product on your website. It's critical to optimize this title for both your target keyword and click-throughs. Essentially, this implies that you're optimizing your titles for both search engines and readers.
Here are a few resources to assist you in brainstorming and creating great headlines:
Headline Analyzer for CoSchedule
Idea Generator for Inbound Now
Analyzer of Emotional Headlines
You could also consider optimizing and upgrading your product descriptions.
Your product descriptions should incorporate passion to assist develop demand for your product, as well as logic to clarify technical features and demonstrate why it is the best.
Also, employ formatting to make your product descriptions more understandable.