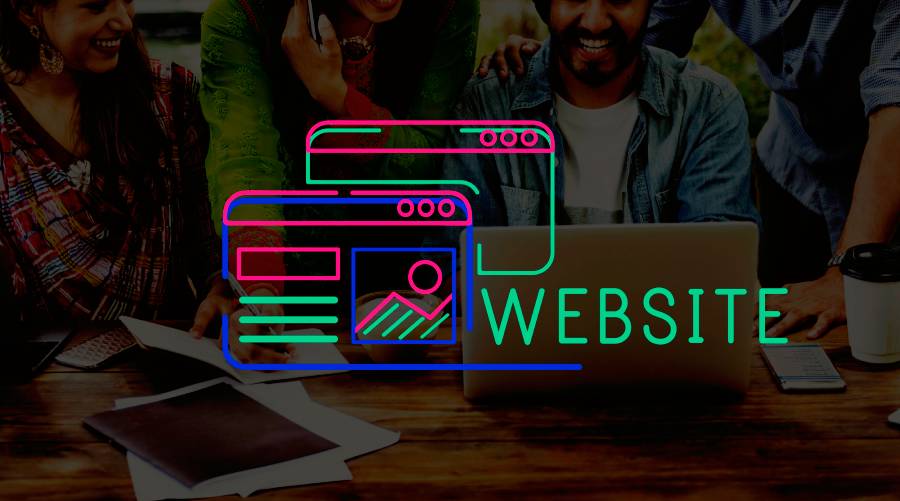 21 Jan

What is a seo ready website? And why is it important?

A well-coded, moderately fast-loading website that appears beautifully on all devices, has a solid internal link structure, and is easy to browse by humans and search engines is an SEO-ready website. Each page should have one keyword, and the content on each page should accurately represent the keyword/title. The text should be simple to read and provide the information that the visitor is looking for. That's my succinct description of an SEO-ready website. As you would think, there's more to it, which I'll describe further down.

Update 2022
Since Google added Web Core Vitals as a ranking criterion, creating an SEO-friendly website has become considerably more challenging! As a result, I currently provide two kinds of website construction. If you are really keen on SEO and want your new site to score at least 90% in page speed insights, I can achieve it, but the cost will be significantly more. On the other hand, using my regular development stack, I can supply you with a more cheap, SEO-ready site, but the pages would most likely score in the high 70's and mid 80's. You will also find it much easier to make your own adjustments later on.

By the way, even if your website pages score well in page speed insights, don't expect your site to rank higher than others simply because it's quicker and scores higher. Ranking in search engines is a vast subject with several aspects influencing where your pages will appear. Whatever the case may be, content is still king! I don't care if you have the fastest website on the planet; it won't matter until you have outstanding content. I would add that my family and I have had fantastic ranking success with our websites, but it has been a lot of work. It's worth it for us!

The Original Post Is Still Up
"What is an SEO ready website?" I was recently asked. To be honest, I had to pause and think for a second, and even then, I didn't provide a satisfactory answer. Looking back, I realize that as an SEO consultant, I've studied and practiced search engine optimization for so long that it's become second nature to me. It's a little like trying to explain how to ride a bike to me. So, if you're wondering what an SEO ready website is, read on.

Of course, if we listen carefully, Google will tell us exactly how to design a new website search engine friendly. To fully comprehend the instructions, however, one must be able to read between the lines. Regardless, if you're planning a new website that will be SEO ready, I recommend the following list.

What Is Involved in Creating an SEO-Friendly Website?
The website's pages must load quickly. Of course, we all want our websites to load quickly, but if you want nice pages, you'll have to make some sacrifices. Regardless, a competent developer may use innovative caching while still delivering visually appealing sites that load quickly.
An SEO-friendly WordPress website should be hosted on fast and secure servers that use PHP v7.4 or above and the most recent database versions. Avoid utilizing low-cost shared hosting at all costs.
Websites should be safe and secured with an SSL certificate (Secure Sockets Layer). Your URL protocol should begin with https rather than http to ensure that communication between your browser and your website is properly encrypted and safe.
Websites should look well in ALL contemporary browsers.
Websites must be responsive, meaning they should look good on all platforms, especially mobile phones. Include accessibility in your plan. People with visual issues, for example, should avoid using fonts that are too tiny.
Your new website should provide a straightforward and pleasurable user experience.
Websites that are SEO ready should have a well-thought-out internal link structure and be simple to browse for both people and search engines.
Each page or post should have a distinct keyword/title, and the material on each page should be "on topic" and appropriately connected to the title. Additionally, before employing a term, it should be investigated for search volume and complexity degree.
Each item of material should be appropriately organized into categories. These buckets will be the names of your parent pages or categories.
For your parent or category pages, use broad keyword words, and for your child or blog post pages, use long tail terms.
Your website should contain structured data coding to those areas of your website that require it. It is very vital to include local business and/or organization schema if you are a local firm.
Despite the fact that social media integration is a different topic, it is critical to add connections to and from your social accounts. Whether we like it or not, having such links serves as a signal and gives legitimacy to your website.
The website must have an accurate XML Sitemap that is submitted to Google using the client's Google Search Console account.
If the site is built using WordPress, your developer should install a well configured SEO plugin that allows the client to easily manage and add their own meta titles, descriptions, and content.
Reduce website bloat by removing any unneeded plugins, themes, material, or sections and pages that were removed during development. If any of this was indexed, be sure to include 301 redirects to prevent 404 issues.
A robots.txt file on your SEO-ready website should inform web crawlers on how to crawl pages on their domain. When the new website is live, make sure to ALLOW crawls.
If your new website has the above-mentioned adjustments, it is deemed SEO ready. The trouble is, you must continue the wash, rinse, and repeat cycle in order to progress. Remember that search algorithms are always evolving, which makes SEO a shifting objective. This is precisely why we must all pay attention to the data by reading analytics reports and using what we learn from our outcomes in order to develop and be successful in the future.
Follow-up Questions for SEO
My SEO-ready website has been launched, but I am still not ranking highly in search engines?
This is not unusual. It takes time to notice the effects of your SEO efforts at first. Furthermore, many fresh new websites do not have enough material to have an effect at first. SEO is not an exact science, and you must constantly monitor your analytics, make adjustments, monitor again, and repeat. It's a never-ending cycle of wash, rinse, analyze, and repeat.
Is it necessary for every new website to have an SEO-ready website?
Of course not, but if you want to rank in search engines, it's a need. Even if SEO isn't one of your marketing strategies, it's still crucial to build a presence for your company.
In the future, who will be in charge of my SEO?
Once your developer has delivered your SEO-ready website, the website owner is responsible for all continuing SEO services. You may do it yourself or hire someone to do it for you.
Things to Avoid
Never Use Black Hat SEO Tactics
Nowadays, search engines are quite excellent at detecting and penalizing websites that use less-than-legitimate SEO optimization techniques. There will be no more keyword stuffing or link purchasing. Don't waste your time attempting to outwit the search bots. Although you may experience some short-term success, it will all come crashing down on you like a tonne of bricks. If you're unsure, simply ask yourself if you're being truthful. Remember, it's all about delivering the searcher with outstanding content that matches what they anticipate to see when they click or touch on a link in the SERPs. Prioritize your website's visitors. Give them the finest experience possible, and everything will be OK.
I understand that all of this may appear to be a bit intimidating, and sure, SEO is difficult and time-consuming. There is no magic wand, but if done correctly, your new website will be ready for you to move on and continue optimizing and upgrading it in the future. Once you have a sufficient amount of excellent material, you will notice measurable increases in your search engine rankings, and sure, it will pay off in the long run.