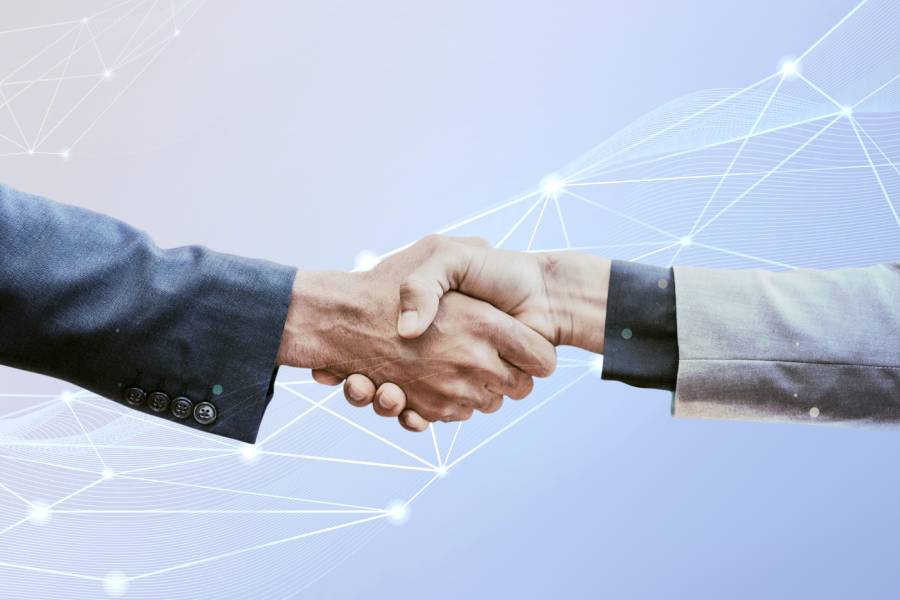 05 Feb

Why does seo matter for your business in 2022

SEO is critical for any organization, but how can it be used to generate growth?

Search traffic has typically been the most valuable type of online traffic.

For many years, Google has been the single most powerful traffic driver, and while its strength has gradually waned over time, no other traffic channel has come close to organic traffic:

Here are some ways SEO might aid your business in 2022:

Improve Your Understanding of Your Customers

One of the most immediate advantages of launching an SEO strategy is the opportunity to better understand (and react to) people's digital experiences.

What is your target audience having trouble with? What kinds of queries do they pose? What factors influence their purchase decisions?

A well-defined keyword research plan may provide answers to all of these concerns while also enlightening your whole team.

Ahrefs is one of my favorite keyword research tools since it provides so much important information such as frequent modifiers, popular inquiries, SERP attributes, and more:

You can also use the tool to view your current Google rankings for your (or your competitor's) domain.

This may provide you with a more comprehensive picture of your keyword rankings and inform you how people are discovering your company (or a competitor's company) across numerous platforms.

Create More Detailed Buyer Personas
Customer personas (also known as customer avatars) are fictional characters that you create to represent your ideal customers.

Personas simplify and simplify digital marketing by making your buyers simpler to relate to.

When designing a persona, you contribute certain human qualities and characteristics, such as gender, income, occupation, and so on.

Personas also assist you in developing a customer-centric business model, which is the only business model that will ensure your company's success in 2022 and beyond.

To create a persona, you'll need some form of data, which is where SEO-driven site analytics comes in useful. Google Analytics has extensive demographic data that may be used to create personas:

Of course, as a business owner, you prioritize your consumers. As a result, their feedback is critical for you to develop your product or service. Install Google Analytics, a service that collects input from visitors so that you can evaluate it and listen to your consumers in order to improve your website.

Visitors' feedback is the most qualitative gauge of your performance, regardless of how many professionals work on your website. Using conversational forms on your website will allow you to collect more data for your SEO operations and generate more complete personas.

Take Charge of Your Buyers' Experiences
Purchasing trips have gotten increasingly difficult over time. A consumer may begin their trip on one device and continue on another if they are equipped with a variety of devices and tools.

They are likely to use Google several times along that disjointed trip, and if your company appears for several inquiries in different parts, you are more likely to win that customer:

A well-executed SEO strategy focuses on more than simply organic results. Its goal is to optimize the entire SERP (search engine result page):

Examine each of these sections: The majority of them give extra chances for businesses to be discovered and connected with. Ranking in the Google Video Carousel, for example, can help you with conversions since videos display items and services in an accessible manner. Nowadays, you can edit videos with an online video editor, and a simple keyword research and video page optimization will help you get it to the top of the SERPs.

How successfully you combine the consumer's online-offline experience is a vital gear in the wheel of customer relationships. Every encounter your consumer has with your brand does not result in a sale. Neither do their Google searches. However, engagement is a virtual cycle: increased brand recognition leads to increased branded searches, and increased branded searches leads to increased visibility, ranks, and, finally, clicks.

So the greatest thing you can do is comprehend (and match) your consumers' "intent" at every encounter. Again, this necessitates collaboration among your marketing, sales, and customer care departments. Using the correct CRM software, you can aggregate the outcomes of your SEO, email marketing, and lead generation efforts, construct ideal customer profiles and buyer personas, and funnel the insights back into your content production process to target them at each point of the buyer's journey.

Determine Your Promoters
If you're into SEO, you're well-versed in backlinks. Backlinks, however, are about more than just greater ranks. Knowing who connects to you aids in the development of better specialty connections!

Ahrefs is an excellent tool for analysing your website's structure and backlink portfolio. In essence, your website's backlink portfolio is made up of all the websites that have linked back to yours.

Buzzsumo is another excellent tool that allows you to check who is linked to you and even the author who was discovered on that page. You can discover which material on your website is the most popular, which is very important if you have a blog.

You may also set up an alert to get an email whenever someone links to your website. This is a terrific relationship-building strategy: when someone connects to you, reach out to thank them, follow them, and become friends!

Improved Control of Online Context and Sentiment
Finally, being present, paying attention to what people see when searching, and attempting to optimize for it, will provide your company with options to manage what people see when looking for your brand or critical inquiries.

Consider a present or potential consumer putting your brand's name into Google's search box. What will they discover there? What effect will this have on their purchasing journey?

Whether or not you are there, your existing and future clients are looking for you and your brand. The difference is that while you are observing, you can improve your business and ensure that you deliver the greatest replies to their questions.

Conclusion
Of course, SEO may aid your business in a variety of ways in 2022, including the capacity to position your brand as a knowledge centre by influencing your content development decisions.

Furthermore, SEO enables you to develop the most continuous traffic channel available. Because of the matching intent, organic traffic is one of the most valuable traffic-driving sources available (users actually search for answers and solutions, so they are more likely to engage with your site if you give them those answers and solutions).

Customers expect firms to maintain websites where they can learn more about a product or service, get helpful hints from your company, or locate FAQ areas to save time. If you're ready to start a business, consider 'low-cost' solutions to establish a user-friendly website that will help your company expand.

The greatest advice is to conduct some research, locate the tools that work best for you, and never underestimate the value SEO can bring to your business's success.

– –

Contact SEO Consultant Malaysia today for FREE 30 Minutes SEO Consultation on how SEO can help to grow your business!