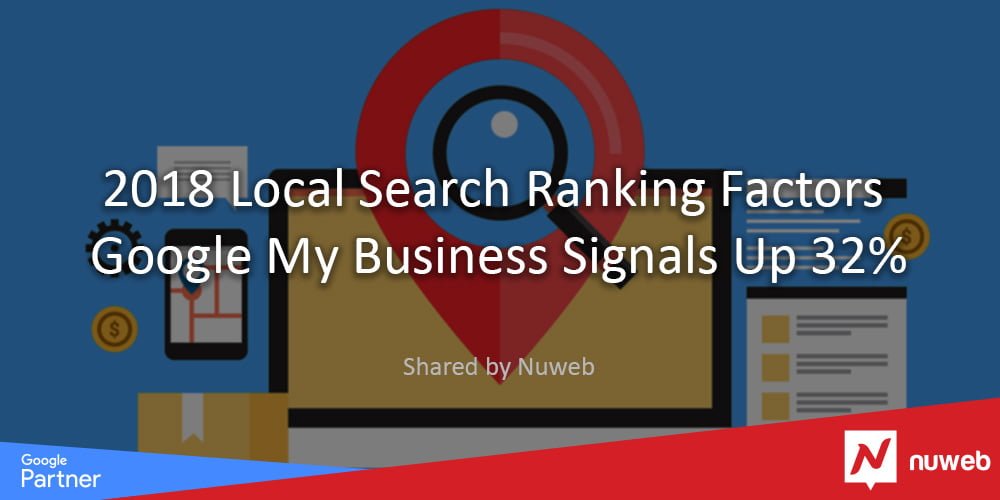 04 Dec

2018 Local Search Ranking Factors: Google My Business Signals Up 32%

The impact of Google My Business on local search rankings has seen significant growth in 2018, according to Moz' 2018 Local Search Ranking Factors survey.

Results of the survey are largely similar to last year's, with one exception.

Google My Business signals now make up 25% of the top ranking factors for Google's local pack. That's up from 19% in 2017.

Features such as Google Posts, Google Q&A, and image/video updates are frequently mentioned throughout the survey as top ranking signals.

Darren Shaw, founder at Whitespark, emphasizes there's still an opportunity to jump on those features before others do:
"Many businesses are not yet investing in these aspects of local search, so these features are currently a competitive advantage. You should get on these before everyone is doing it."
Utilizing those features more frequently shows Google that your business is actively engaging with its customers.
Moreover, it creates content for searchers to click around on which sends important user behavior signals to Google.
Other Key Findings from the Survey
In addition to the rise of Google My Business signals, here are some other notable highlights from the survey:
Review signals are up 17% year-over-year, and up 43% compared to 2015.
The importance of keywords in reviews is on the rise.
Links are still working as well as ever.
Citation signals are down 37% but considered no less important to local search.
The top negative local ranking factors include incorrect information in a GMB listing.
Results of the 2018 Local Search Ranking Factors survey are based on the expert opinions of local search authorities.
Source: https://www.searchenginejournal.com/2018-local-search-ranking-factors-google-my-business-signals-up-32/279821/