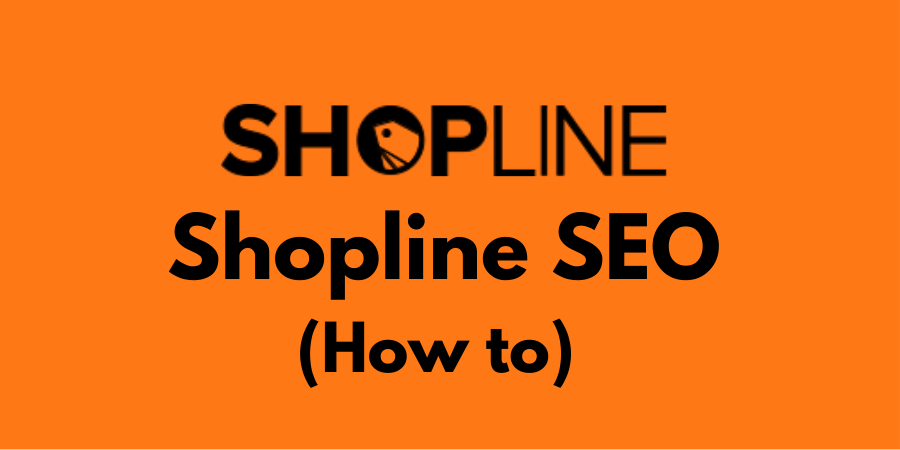 03 Jan

How to use seo on Shopline?

Do you get thrilled when you hear the words "free traffic" and "increase site ranking" and want it to happen to your site but don't know where to begin?

However, before you can receive "free traffic," you should first understand what "organic traffic" is and how it relates to SEO. Don't be alarmed if you're new to the world of e-commerce and internet marketing. Because we'll discuss organic traffic and SEO in layman's terms in the next post. SEO is not just for marketing specialists; if you grasp the basics of SEO, you can simply optimize your website for SEO. Begin with SEO with us to boost your search engine rating and increase traffic to your website.

What exactly is SEO?
The process of boosting the amount of visits to a website by enhancing ranks in algorithmic search engine results is known as search engine optimization.

To increase SEO, we can divide it into three pieces, and I'll go through each one in detail:
Create an SEO plan to allow search engines to comprehend your material.
Once the search engine algorithm understands what your site is about, it will rank higher in organic search results.
More organic traffic might result from higher search rankings.
Now, let's go into the specifics of SEO and organic traffic, as described previously, but this time from the top down. (1) (3 )
1. Increased organic traffic may result from higher search rankings.
Organic search, also known as natural search, refers to search results that are not paid for. As opposed to sponsored search results. That's all there is to it.
You may be wondering how to improve organic traffic. It's a question that everyone wants to know the answer to. We'd all like to see more traffic. Because increased traffic generally results in more leads and customers, as well as increased exposure to our company. In the following sections, I'll go through how SEO may aid with this process in greater detail.
2. Once the search engine understands what your site is about, the algorithm will rank it higher in organic search results.
Google is the world's largest search engine, and individuals frequently seek and receive answers from Google these days. To create its search results, the firm, like other search engines, employs automated algorithms known as spiders or crawlers. The video clip below, created by Google, demonstrates how Google works when you run a search.
To summarize, Google evaluates your search ranking based on three major factors:
Domain Authority
Domain Authority is a Moz search ranking score that predicts how well a website will rank on search engine result pages; it ranges from 1 to 100, with higher scores equating to better ability to rank; Google will also perceive your website as high-quality and dependable.
Relevance
The word 'relevance' refers to how closely a website's content correlates to the search phrase entered. It's critical to remember that a website's content is very crucial for search engines; it influences how high a website ranks in the search results for a specific search phrase.
User Experience
Website owners should keep in mind that SEO is designed to give a better user experience to website visitors rather than to search engines. Improving user experience is critical because while you're scrolling through the first page of search results, user experience is what will help you stand out!
They're not simply assisting consumers in finding what they're looking for; they're also gathering data to better understand user behavior.
3. Create an SEO strategy that will allow search engines to comprehend your content.
SEO has various components that need both technical and creative applications. The optimization portion of SEO consists of a series of activities you may do to rank better on Google and so receive free organic traffic.
To begin, you may be asking where to begin. If you're starting from scratch, here are some things we recommend you consider first.
A. Purchase your own domain name.
The internet may be seen as a massive spider web, with each website representing a dot that links to other dots. It's best to have your own domain to make it easier for customers to locate your website; it also helps you get trust and dependability from Google as a verified website. Although it varies, it appears that it might take as short as 4 days and as much as 6 months for Google to scan a site and assign authority to the domain.
B. Improve the website's performance. Description of the meta
A meta description is a snippet of up to 155 characters that explains the content of a page; it's similar to a little ad for a website. The text allows the marketer to advertise the page and explain why readers should click on it. When meta descriptions are appropriately tailored for audiences, they acquire more clicks, and more people will pick the result that they can clearly see offers what they need.
Suggestions for a catchy title and meta description—
Title: Write 50 to 60 characters; add your brand name when appropriate; demonstrate advantages and value; and include the keyword towards the beginning of the title.
Meta: Write between 135 and 160 characters; include the intended keyword for the page; include a value proposition; use an active voice; and add a call to action.
SHOPLINE users may quickly modify the meta description of their webpages using our web editing tools.
C. Bing Webmaster and Google SearchConsole
Both Google Search Console and Bing Webmaster can give technical information about your website, such as crawl statistics, page problems, and rich snippets. So you'll know what's wrong with your side and how you may boost the SEO of your website.
SHOPLINE customers can simply integrate Google search console and Bing webmaster into their admin-panel. Merchants can get integration by following the procedures outlined in this article.
D. Sitemaps for search engines and users
By submitting your sitemap to Google Search Console, Google may learn about the pages on your site and crawl all of the material and keywords to optimize search results and deliver your website to users more accurately.
E. Consistently produce high-quality material
These four tactics are fundamental SEO techniques that are simple to use. By providing Google with more quality material and information, you increase the visibility of your website to visitors who search keywords related to your products and services. Writing and organising your website's content might be difficult, and it takes time to see results, but as long as you continue to spend in delivering insightful and relevant material, your rankings will ultimately rise.
F. Obtain SEO backlinks
Backlinks are just connections from another website to yours. Backlinks are seen by the search engine as "votes" for your website and content, which might increase a site's rating in search results. This may be obtained by placing your website URLs inside your Facebook fan pages, Instagram, or blog so that visitors are sent to your site.
Another option for obtaining external links is to create a Google My Business account and include a link to your website, so that when people search for your physical store, they are sent to your online store as well.