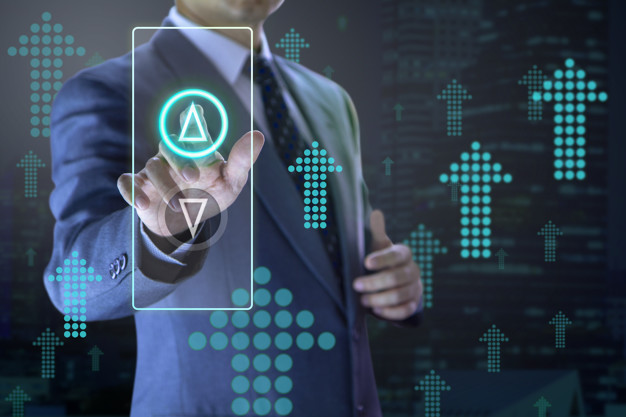 01 Feb

How To Enhance Content Readability For Higher SEO Ranking

One thing people sometimes forget when blogging is the readability of their content. The bloggers or content markets will try to optimise their keyword density, keyword decorations, meta tags, image alt tags, and hundreds of other on-page SEOs, although they often ignore their content readability.

This is presumably because the readability of the content is not used in the Google Search Rating Algorithm, or at least it is not understood or verified by anyone. However, variables like the readability of content are one of the numerous indirect factors that really count and have a great effect on your SEO.
Use simple and short words
This is the most direct way to improve your readability score for Flesch-Kincaid. There is no reason to use long, complex words when words are short and simple. People who go to an article look for information, not English lessons. The only reason to use complex and difficult words is to show your vocabulary and no one wants to show off.
Use Short Phrases
Do not be afraid to break long phrases into more short phrases. To shorten your sentences, use contractions.
Write in conversational terms
This is not a rule, but rather a general directive. Just imagine when you write the blog posts that you talk to someone else in real life. You will notice that it's much different than how we write usually. Naturally, when you write in a conversational tone, short and simple words and shorter sentences are used.
Typology
Besides your content's vocabulary and syntax, the visual aspect is also very important. Typography affects this greatly. Everything from the font to line height and line length can have a significant impact on the read speed of your readers. 
The font size we are using at the moment is 14px and most sites use this font, so if you get accustomed to reading 16 pixels of text, you can appreciate how more easily it is to display 16 pixels of text.

Headers and subheaders can have a marginally wider font size to differentiate between them and the hierarchy.

The line-height and line-length can also be taken into account in addition to the font size. Make sure there's sufficient white space between words and lines. There is no room for much white just be sure you do not make the error that there is too little white space between lines. Not having enough white space makes it difficult for readers to read and stick to the words. At least 150% of the font size should be in line-height. For eg, the line height should be 24px if the font size is 16px. For the length of the line, the best readability would be between 9 and 12 words in a line or 50 to 60 characters.
Use proper hierarchy and formatting
Don't worry that each time you finish writing a sentence you hit the Enter button. As described above, there is no space for so much white. Make sure you break your sentences as much as possible into subsections. Use headers and subheaders to segment your content adequately. You can even organise and present your data by using tables or bullet points, text decorations and emphasising different keywords.
Use Images
You might assume that images have little to do with reading content, but that is not accurate. Images will break the monotony of text, split your content into multiple sections and make your content fascinating. The golden image-text ratio is 1 image per 100 words. Many studies have shown that the content with this ratio has the most shares.
The best practice in selecting images that will be included in your content is to include images that add value to your readers. The image should be relevant to your content and explain what you want to say or at least entertain your audience.
Use Words of Transition
The transitional terms are words such as "similarly," "but," "besides" and "for example." These words enable users to understand how ideas relate to each other. It also enhances the flow of your article when reading and ultimately provides a smooth reading experience.
Final Thoughts
It remains to be seen whether the readability of the content is a direct factor in SEO ranking, but one thing we can certainly know is that content readability influences your search rankings in any way.
Make sure your blog is optimally readable so that your readers don't leave your page or even read your content before they read. Improving the readability of your content will not only improve the reading experience of your readers but also benefit your overall SEO.
For more information about SEO Malaysia, please visit https://seo.ericanfly.com/