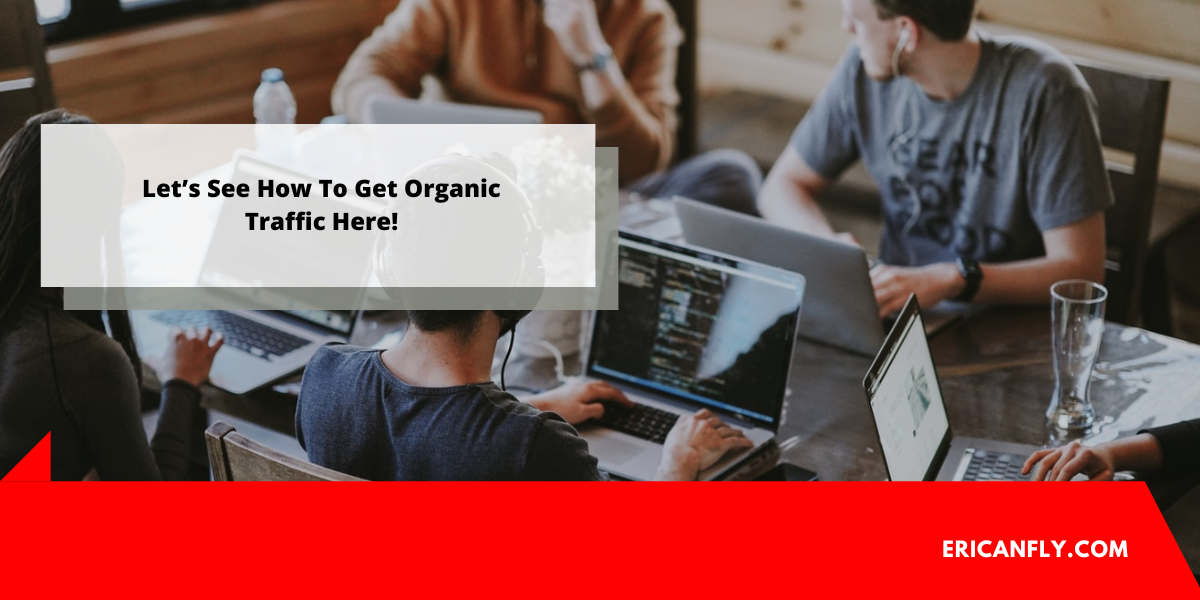 03 Nov

Let's See How To Get Organic Traffic Here!

When you want high website traffic with minimal costs, then SEO is the solution. In SEO, getting organic traffic is the main focus that is prioritized. So, you don't have to pay a certain fee because everything that comes to your website is organic.

The advantages of SEO, which can bring in organic traffic, practically make people tempted to try it. But, before you learn more about SEO techniques, you need to know what organic traffic is and how to get organic traffic.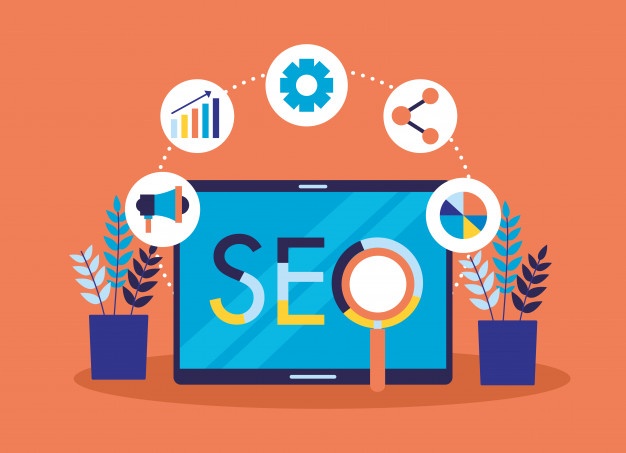 What is Organic Traffic?
Basically, website traffic is the number of people who visit your website. Whether it's viewing, reading, or interacting with you through the comments feature. These people who come will be recorded by the domain as traffic.
There are two kinds of traffic, namely, paid traffic and organic traffic. Paid traffic is people who come from the ads you pay for. Usually paid traffic appears because of Search Engine Marketing (SEM)
While organic traffic is people who come voluntarily or not from advertising. Usually, organic traffic comes from people who search independently through keywords typed in search engines. They find and visit your website content on their own initiative.
Because it doesn't come from ads, organic traffic is also very influential on Domain Authority (DA) and Page Authority (PA) scores. With increasing DA and PA scores, of course, it will also have the potential to increase website rankings based on the Google index.
So it can be concluded that organic traffic is one of the determinants for a website to be able to occupy the main page of a search engine (Google).
Know the Importance of Organic Traffic for Your Website
Knowing the definition of organic traffic is not complete before knowing how important organic traffic is to your website. Below are some important benefits of organic traffic that you should know.
Capture a Wider Audience
Organic traffic works in stages. This is due to the nature of organic traffic that does present specific content. So, the targeted audience is also more specific.
Although specific, organic traffic will actually have the potential to bring in a much wider audience. People with the same (specific) character will access information from your website because it suits them and what they need.
These specific people you gather will form a kind of network that will expand the reach of your website.
Long Term Investment
If you want a long-lived website, then using organic traffic is the best way to consider. This is of course very much related to SEO which works slowly to collect organic traffic.
With organic traffic already established, you can prepare strategies such as newsletters, e-commerce, or even increase social media engagement rates.
Increase Website Popularity
When it comes to website popularity, organic traffic should not be forgotten. Websites that are popular and always appear on the main page must have high organic traffic.
This of course happens because many people access the website and disseminate it. This is then taken into consideration by Google to increase website rankings and can appear on the main page.
After knowing the importance of organic website traffic, of course the question arises: "How do I get organic traffic? Calm! You can see the answer to this question here.
5 Ways To Get Organic Traffic
Getting a high ranking is the dream of all website owners. However, getting to that point is not easy. Although it is not easy, there is always a way to make it happen. One of them is to increase organic traffic with the help of SEO.
Use Long Tail Keywords
The first and once proven effective way to bring in organic traffic is to use long tail keywords.
Long tail keywords are keywords that are very specific and have less volume. With a smaller volume, the chances of website content being found by others are greater.
Long tail keywords will also make it easier for you to find an audience that results in increased organic traffic. All you need to do is choose the words that are trending and best suit the character of your audience. After that look for a different point of view to be used as specific keywords.
Optimize SEO On Site
On Site SEO is a way to maximize the overall content in an article that is in accordance with the character of the audience. On Page SEO includes keywords, article language, images, and urls linked to articles.
One way to optimize SEO On Site is to add inbound links to articles that are created. This inbound link will direct the audience to stop by other content on your website.
In this way, not only one-page traffic will increase, but also page traffic whose links are linked in the first article.
Take advantage of the "People Also Ask" feature on Google
When you open Google to search for something, Google will display the "people also ask" feature in the middle of the main page. This feature is to show you content that relates to what you are looking for.
For website writers, "people also ask" can be a field for organic traffic growth. The reason is because Google has detected that people like the topic. So, if you write on the same topic, it is likely to bring in high traffic.
Promote Website Content
Relying on SEO to get organic traffic is indeed a good solution. But if you want organic traffic to come faster, then you need to promote.
Promotion of this content can be done in many ways. Starting from sharing to social media, using influencer marketing services, or sharing to certain communities.
In essence, by sharing the content you create means you are picking up the ball. The more people who see your content, the greater your chances of getting higher organic traffic.
Guest Blogging
Guest blogging is a way to get organic traffic through the posts you make on other websites. You can register as a writer on a website that provides guest blogging. In your writing, insert an outbound link that points to your website.
Through outbound links that you include on guest blogging website articles, you can get even more visitors. This is of course because people who read your writing on guest blogging websites will have the potential to visit the outbound links that you include.
Organic traffic is a way to maintain a website for a longer period of time. Through organic traffic, you can run website activities cheaper and safer. To bring in organic traffic is not easy, but slowly your website will continue to grow.
For more information about SEO Services Malaysia, please visit https://seo.ericanfly.com/