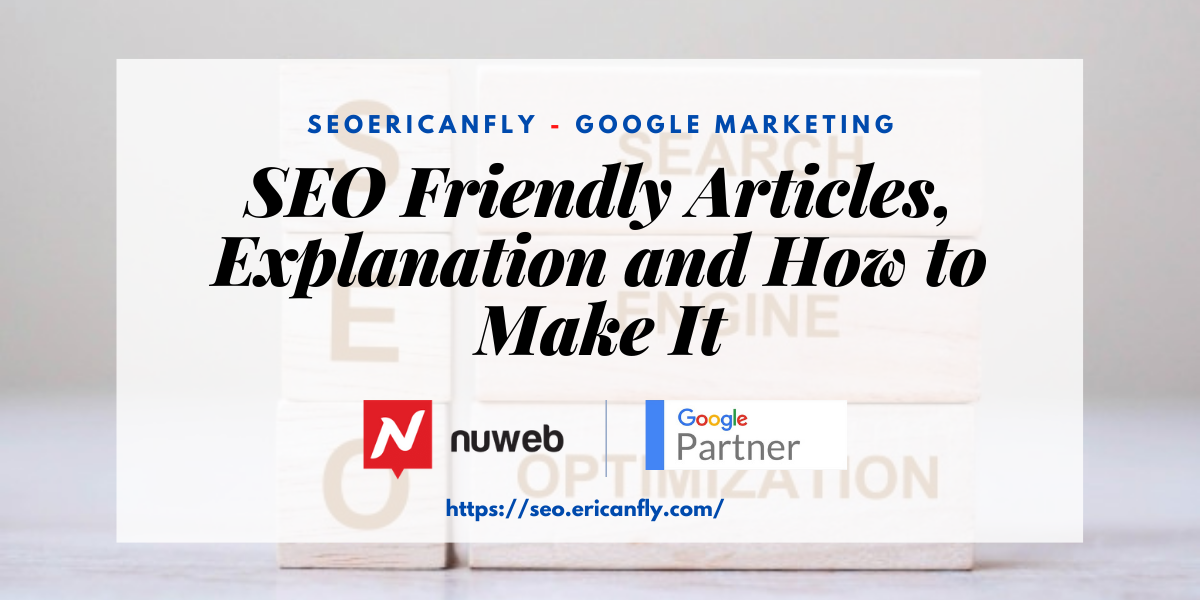 24 Oct

SEO Friendly Articles, Explanation and How to Make It

Articles are content that is king on a website or blog. Articles will determine the level of quality of a website on search engines. That is why, creators of articles for websites or blogs must at least know what SEO is. The reason is, SEO friendly articles will bring the website to rank on Google, Bing, Yahoo, and so on.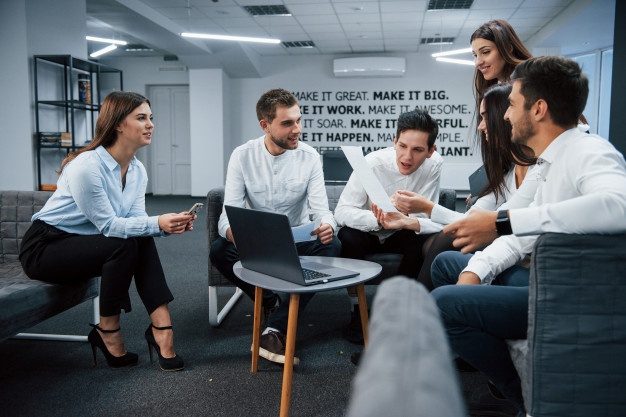 What Are SEO Friendly Articles?
Articles that are SEO friendly mean articles that have been SEO optimized. SEO (Search Engine Optimization) is a series of optimizations so that a website can be ranked in the top search engines.
SEO itself has quite a number of techniques. An article writer doesn't have to understand all SEO techniques. The authors only understand quite a few on-page SEO methods that are applied to the article. The goal is to make articles easy for Google to crawl.
How to Create SEO Friendly Articles
As for how to make articles that are SEO friendly are as follows:
Keyword Research
Keywords or keywords are basic SEO in the article. Look for keywords that are in high demand with low competition. Also use derived keywords or LSI (Latent Semantic Indexing) keywords.
To research keywords, you can use tools or via Google suggestion. There are quite a lot of tools for keyword research on your own. There are paid tools, some can be used for free.
How to use and place keywords
The keywords that have been obtained are placed in the title, first paragraph, in the middle of the article and at the end. The level of keyword density should not be more than 4%. So, if you are making a 500 word article, the keywords should not be written more than 5 times.
The use of keywords must also be natural. So, readers will not feel strange with the placement of these keywords.
Number of words
According to some SEO experts, the word count for an SEO article is at least 500 words. More words, the better. The greater the number of words, the deeper and more detailed the information conveyed. But, you have to keep the quality in order to keep it relevant and not everywhere.
Use Short Paragraphs
Creating articles on the website is different from making regular articles. Website article writing should be made with short paragraphs. One paragraph cannot be more than 4 lines. The goal is that the reader's eyes don't feel tired.
Human Readable
Articles must be made with correct writing techniques, good spelling, and easy to understand. Because, now Google already has a special algorithm to detect good quality articles. In addition to complete and detailed information, articles must be comfortable to read. Because, the purpose of making articles is not for SEO robots, but for humans.
That is, SEO is just optimization. The rest of the article is made for readers who are looking for information related to the keywords they are looking for. Well, that's an explanation about SEO friendly articles. Hopefully this is useful for those of you who are learning to write articles for blogs or websites.
For more information about SEO Company Malaysia, please visit  https://seo.ericanfly.com/