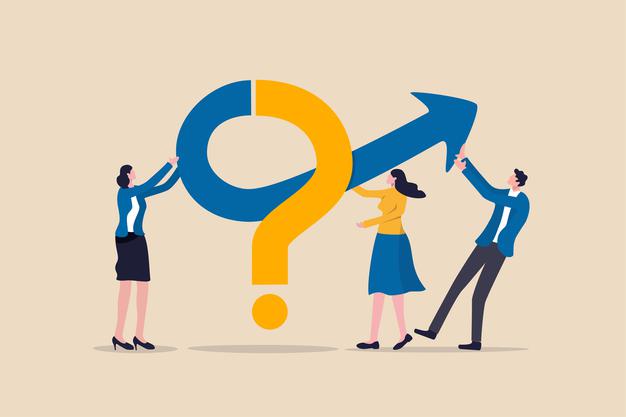 07 Jan

Smart SEO Experts Provide 6 Smart SEO Tips

The mechanism for preparing, outlining, and execution of actions intended to boost search ranking is an SEO technique (also referred to as the "SEO model" also refers to the procedures you adopt in order to acquire more sustainable traffic is one of SEO's main techniques.  Here are a few guidelines for establishing SEO strategy:
Keyword Knowledge 
You can't do many things without understanding which keywords the key demographic uses to convince customers that your products or services are the answer to their problems. Research is required to understand who your potential customers are. You need to know what solutions are you providing and who might search for them. It is also important to know what words or phrases would they use to find the solution to their issues. By researching the needs and demands of your consumers, you will find the perfect keywords that will directly increase traffic to your site.
Produce High-Quality Content 
The main thing when it comes to content is to use your marketing expertise and instincts to build engaging and attractive content that is also of value to your potential customers. Significant and high-quality content can be identified as content that provides your customers with information that they can use and teach them to be better. It is crucial for you to utilise and place your keywords accordingly in any content you make. Do not use too many keywords, or you'll face the real issue of keyword-stuffing as it not only won't help you at ranking higher on Google, but it can also hurt your ranking. If Google's AI or bot spots you with stuffing of keywords, your site can be penalised, which means you'll get lower ranking, or worst, your site will be removed altogether from the search engine index. Moreover, keyword-stuffing will also drive your readers away because it will create an unnatural feel to the content and lower engagement.
Utilising Keywords in URLs 
Ensure your site URLs are not forgotten, as they are essential for SEO. Your keyword analysis is really valuable here. For instance, if a blog describes SEO Experts in Malaysia, the URL of the page should be SEO/expert-Malaysia. Your focus should be on the most frequently used and searched keywords which fits your content. If you are trying to choose between distinctive keywords, such as "SEO strategy" or "SEO technique", you should opt for the keyword with the highest search hits.
Google Ads Keyword Planner is one of the simplest and free methods to check and review your ranking on search engines. The only thing you left for you to do is to enter your chosen keywords to know its chronological popularity. Google Trends is also another tool you can use to compare different keywords and observe different interests or usage of those keywords over time.
Page Titles Optimisation 
It is important that websites generate appealing and informative titles. Ensure the target demographic is attracted by your titles. or else users won't read the excellent content you have crafted. The best way to create the most engaging title is by highlighting the main benefit of your content and answering the simple question of "What will I get from reading/watching this?". After you find out the main purpose of the content, use simple and short sentences with strong and compact words that will perfectly tie your content together. Once you have created these attractive titles, make sure your H1 and H2 (subhead) is titled accordingly. 
Opportunity for Keyword Placement is Everywhere 
Once you have crafted the perfect quality content that matches the wants and needs of your targeted demographic (with enticing titles), always go back to your past content and review everything you have posted before. In this review, you can look for additional places to place more keywords. Be careful as to not create keyword-stuffing, as this will instead lower the ranking of your page. If you have enough keywords in your past contents, change the initial keywords to better and more accurate keywords instead to always keep your contents fresh. You might be surprised after you've done a few reviews to find out important opportunities you might have missed the first time around.
User Experience optimisation
Satisfactory user experience is becoming increasingly important for SEO these days. Google has evolved over the last few years to highlight users experience and deliver higher quality instead of quantity. Due to this prioritisation, the optimisation of search results on Google has also changed where the user's satisfaction and experience come first. What this means for your site is websites that have easy access and navigation and caters to what the users are searching for are ranked higher. Overall, this means your site needs to be perfect and optimised for your targeted audience, instead of Google or the bot behind it.
Conclusion
SEO progresses rapidly. Companies and advertisers must adjust rapidly to win in a very stiff competition. Invest time on the essentials of comprehensive content design and copywriting, getting on top of technological developments and the implications of factors such as backlinks, web speed and format. There's a factor to worry, but note you cannot be the world's biggest SEO professional instantaneously. Start making an effort to learn SEO's fundamentals, and you'll notice a huge shift in the hits and ranking.
For more information about SEO Malaysia, please visit https://seo.ericanfly.com/