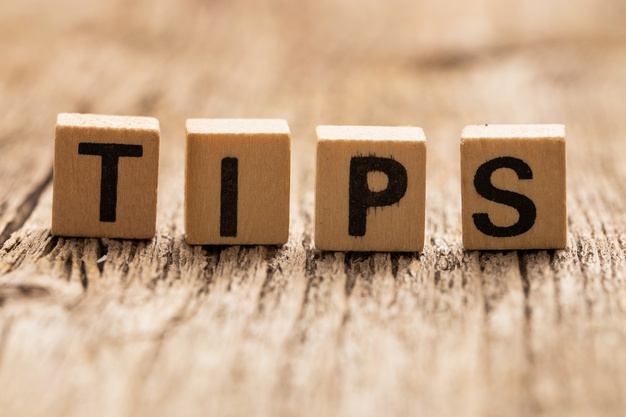 21 Jan

6 out of the ordinary and advanced SEO tips for your website

A lot has improved in the field of search engine optimization – and there are a lot of SEO tips out there. However, certain basic values stay intact. For eg, targeting keywords with the sole purpose of raising organic rankings no longer works for search engines, but selecting the correct keywords is still an essential part of the equation. This are the 6 most relevant SEO tips you need to know to better rank your site right now. If you work on these techniques on your own, you'll certainly push more organic traffic to your blog and boost your search rankings without taking a Google charge.

1) Improve existing content with missing subtopics

Most first drafts aren't perfect. You'll almost certainly miss important points, which can hinder your page's ability to rank in search engines.

So here's what you can do:

Plug the URLs of the two or three top-ranking pages for your primary target keyword in Ahrefs' Content Gap tool. Then plug your page's URL at the bottom. Hit "Show keywords" and you'll see the keywords that one or more of the top-ranking pages rank for, but you don't. Even better, doing this may help improve our main keyword ranking because Google will see the page as more complete.

2) Send emails to everyone you link to

Backlinks are an important ranking factor, but link building can be a chore. You have to find prospects, vet them, find their emails, and then somehow convince them to link to you. If that sounds daunting, an easier way to get started is to send emails to everyone you link to.

It would be easy enough to reach out to their founders or marketing managers and let them know about the recommendation. The point is to make contact and start a conversion. If your content is unique and well-written, you'll often receive compliments. That naturally leads to shares and sometimes link opportunities like guest posts and other collaborations.

3) Add internal links to new pages

Internal links are backlinks from one page on your website to another. They help visitors navigate from page to page, distribute 'link authority' throughout your site, and Google also uses their anchor text to understand context. The problem is that whenever you publish a new page, it'll have few or no internal links. So if you want your page to stand the best chance of ranking, it makes sense to add some. To find relevant opportunities, search Google for site:yourwebsite.com "keyword".

4) Do an annual content audit

Content audits involve analyzing all pages on your website to see whether they should be kept as is, updated, consolidated, or deleted.  

IMPORTANT. These are suggestions, not instructions. You should assess each page individually and never delete those that are important for your business—even if they have little or no SEO value. If you're not using WordPress, use the instructions and Google Sheets template in this post to do the same thing.

5) Repurpose blog posts as videos

People enjoy different content formats based on their personal preferences. Some like videos where others prefer to read. So an easy way to reach a wider audience is to repurpose blog posts as videos. If the post gets lots of organic traffic already, then it's a good candidate for repurposing. Why? Because you can then embed the video in your blog post to appeal to more visitors.

You should also consider repurposing posts about topics that people are searching for on YouTube. That's why we repurposed our post about local SEO as a video. Repurposing blog posts into videos can also help you claim multiple spots in Google's search results thanks to the video carousel.

6) Monitor competing backlinks for underperforming content

If you're not yet ranking number one for your target keyword, then it might be because competitors have more high-quality backlinks. If the pages that outrank you have more websites linking to them (referring domains), that might be holding you back. One way to begin fixing this is to monitor people linking to less deserving content, then try to get those people to link to you instead.

How? First, open a few top-ranking pages with backlinks and look for inaccurate, outdated, misleading, or missing information (that your content covers). You're essentially looking for areas where your page trumps theirs. Look through each alert email for links that you deserve more than your competitor. 

Final Thoughts

None of these tips is anticipated to take longer than 15 minutes. In three hours, you should introduce any of them. That's not long at all, given the effect they're meant to have. We hope that these tips can be a helpful start to make the online presence more accessible and user-friendly. If you've already started your SEO journey, you can use the above tips as a checklist to help keep your plan meaningful and successful.