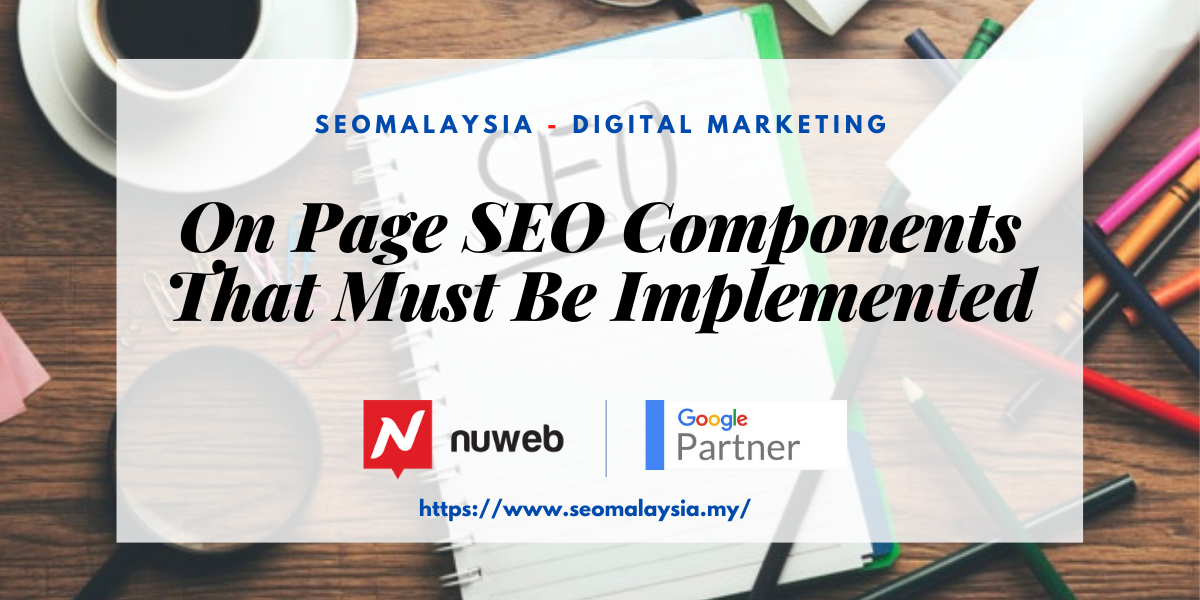 05 Nov

On Page SEO Components That Must Be Implemented

This basic SEO component requires that your blog is SEO Friendly, aka friendly to search engines. A blog has certain standards so that it is easy for search engines to search and recognize.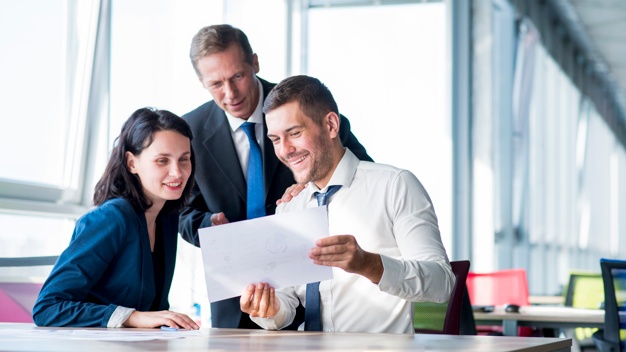 In addition, blogs must have benefits and easy navigation for visitors so that they don't have trouble finding what information they are looking for. This is also called User Friendly. Not all things on the page have an impact on our blog, there are a number of things that you should know that have quite an effect on SEO onpage, including:
Keyword placement
Place certain keywords on the blog page that you want to optimize so that the Google algorithm better understands the focus discussed. Sections on the blog where keywords need to be added:
Title Tag / Page Title

Meta description

Beginning of article paragraphs

Internal links

H1, H2, and H3 tags

semantic URLs

Navigation system

Image files (alt)
Making Content
If we look closely, what dominates the Google SERP (Search Engine Result Page) today are mostly blogs that have quality content and are relevant to the keywords that users are looking for.
Therefore, make quality content and relevant to what search engine users are looking for. Also consider creating clear and complete article content with step-by-step discussion.
Usually content that is clear, sequential, long, and in accordance with the topic of discussion will be easier to enter on the main page of the Google search engine and last longer in the top of user searches.
Make sure to place the keywords that will be targeted at 100-150 words in the initial paragraph on the blog article if you want to optimize the article well.
Increase Engagement
The level of interaction of blog visitors is one of the important things in SEO onpage. This will reduce the number of bounce rates in a blog.
The way to reduce this bounce rate is by adding multimedia, for example interactive images in the form of interesting explanations that will make visitors feel more at home for a long time.
In addition, provide a comment column so that visitors can submit comments on the content of the articles that you have created, it will be even more interesting if there is an interaction between the blog owner and visitors.
Lack of Blog Loading, Try to Increase Speed
Google once informed that the loading speed of a blog is influential in SEO matters. Blogs that load slowly over 2 seconds will soon be abandoned by visitors. They are looking for information on blogs that have a good speed.
There are lots of ways you can do to increase blog loading speed.
Don't Forget Inbound Links
Adding links to other blog pages can have an effect on SEO. Make sure to add inbound links that are relevant and on topic between article 1 and another.
Structure Must be SEO Friendly
The standout advantage of WordPress is that we can set up PERMALINKS which are user friendly. Unlike the case with the Blogger platform, which automatically uses the month and year URL structure.
For more information about SEO Malaysia, please visit https://seo.ericanfly.com