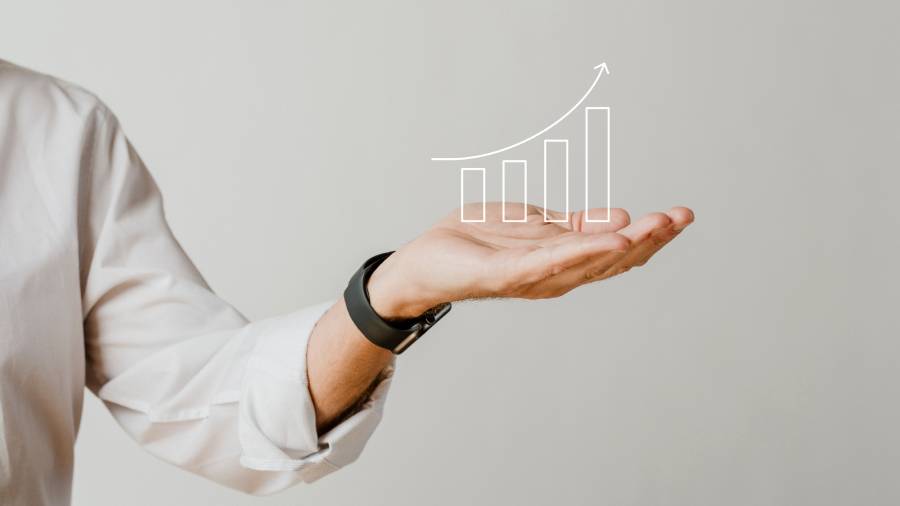 03 Mar

How will seo benefit business in 2022?

1. You will be able to generate more high-quality leads.
SEO, according to 57% of B2B marketers, generates more leads than any other marketing tactic. The same may be true for business-to-consumer marketing. According to a Search Engine Journal survey, SEO leads have a 14.6 percent close rate, whereas outbound leads have a 1.7 percent close rate. These stats highlight how important SEO can be for your business.

2. You Do Not Need to Pay to Rank Organically
One of the most important benefits of SEO is that you do not have to pay to rank! Organic rankings are purely determined by the algorithms of search engines.

All you have to do is produce web pages that search engines believe are worthy of being pointed to by their users. Once you've established a high-value-providing webpage, you don't have to pay search engines to have it appear at the top of search results.

This is in stark contrast to Pay Per Click adverts, which charge a fee each time someone clicks on your website and views it.

3. People Believe in Organic Results
Despite the fact that Pay Per Click adverts display above organic search results, around 67 percent of users prefer to click on organic results. According to "Zero Limit Web" study

We may conclude from this that people have a high level of faith in algorithms. They are aware that marketers pay for top places, therefore they prefer to view the pages that the search engine has chosen to be the best.

When you rank organically, people are more likely to trust you, and you will receive more visitors and gain the benefits of SEO.

4. You Can Outperform Your Competitors
Consider two companies in the same sector that manufacture identical things and sell them at equal prices. One of them has a search engine-optimized website, whereas the other does not. Given all other circumstances being equal, which business do you think would get the most customers?

The one that ranks #1 on search engine results pages!

All you'll need to do is some keyword research and you'll be set to go. This will help you to understand exactly what your consumers are looking for, as well as your competitors' keywords that they rank for and the ones you should target.

Do not underestimate search engines' capacity to keep you ahead of the competition. Rank higher in search results than them and capitalize on the opportunity to gain more business.

5. SEO Results Can Be Measured
One of the most noticeable advantages of SEO is the ease with which metrics can be tracked to determine the performance of your SEO activities. You are not required to remain in the dark. You are well aware of how much it has aided your company's growth.

Every component of your SEO strategy may be assessed, enhanced, and worked on. Google Analytics can help you figure out where you stand, how many people visit your website, how long they stay, what keywords got them there, and so much more.

You can learn more about Google Analytics and how to utilize it to enhance your website by taking our online Google Analytics course.

6. Search engine optimization is a long-term marketing strategy.
While good SEM may have a significant impact on the organization in the first few years, SEO efforts will grow over time, resulting in enhanced results over several years.

In truth, the quantity of SEO results and ROI is proportionate to the amount of money, labor, and time invested in it.

Be wary of SEO firms that promise immediate results since they may employ black hat practices that may enhance traffic but are unethical and frowned upon by the Google algorithm.

7. Improves the User Experience
User experience is a critical component of SEO and a crucial Google ranking factor.

"Google has learnt how to interpret a good or unpleasant user experience, and a positive user experience has become a vital part to a website's success," according to Search Engine Journal.

When someone searches for an answer to a question, they want to know the answer as soon as they click on the listings. Google prefers websites that provide relevant and up-to-date information.

If a user visits a sluggish website that is also inundated with popup advertising, provides unrelated material, employs black hat practices, and so on, Google deems the site to be a bad experience and will rank it lower in the SERP.

8. You Can Build Relationship With Other Websites
Earning links from credible websites is another advantage of using an SEO strategy. This means that one of the most important aspects of optimizing your sites is focusing on outbound SEO methods.

Finding opportunities for placement or coverage on industry blogs, news sources, and other relevant sites may help your website or brand develop dramatically.

Even Google likes websites that interlink, so focus on including connections to other sites and promoting them in your content.

9. Enables high-quality traffic
SEO may surely help you get more high-quality traffic. People that are really interested in your items will almost certainly visit your website.

Focusing on keyword research is vital since it helps you to target people who are looking for the keywords you've chosen to rank for.

Long-tail keywords are a great example since, despite their low search volume, they have a high intent. As a result, focusing on long-tail keywords is crucial and can lead to a higher conversion rate.

10. Increases Brand Awareness
SEO generates greater brand recognition among your most likely clients.

Customers ask a range of questions as they proceed through the purchasing process. People are doing a lot more research before purchasing something now that so much information is at their fingertips.

If used correctly, SEO will assist your website rank and be promoted for any searches related to the product or service you're selling.

As a result, if your organization continues to provide high-quality content, your brand will gain recognition.

That brings us to the end of our list of the top ten SEO benefits for your business.

– –

Need help on SEO? We do provide FREE SEO Consultation in Malaysia!